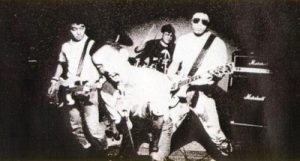 Cobra - это японский Oi! / панк  группа из Осаки. Они были одними из первых групп в Японии, которые включили Oi!-звучание в своем творчестве. На их музыку повлияли такие британские группы как ранний  Cockney Rejects и Business.
Вначале группа было сформирована в 1982 году двумя друзьями, которые впервые встретились в музыкальном клубе в школе: Yosu-ko (на вокале и бас-гитаре) и Naoki (на гитаре), а также общим другом, известным как Mi-chan на барабанах. Их первой записью стал EP Break Out, выпущенный независимым лейблом AA Records в 1984 году. В том же году Naoki покинул группу.
Cobra выпустила несколько синглов и епишек на AA Records, некоторые из которых позже были собраны на компакт-диске под названием Indie Omnibus '82 - '86. Дебютный альбом группы, Stand the Pressure вышел в 1985, также был выпущен на лейбле AA Records.
Затем, в 1989 году, Yosu-ko случайно встретил Naoki и басиста Ponа, которые в то время были членами панк-группы Laughin' Nose, но думали уйти. И они присоединились к Cobra. Они были подписаны крупным лейблом звукозаписи, Pony Canyon, и выпустили два полноформатных альбома (Oi Oi Oi и Captain Nippon, оба в 1990). Однако они разбежались в декабре 1991 года всего через год после этого.
Cobra реформировалась в 1999 году и выпустила новый альбом, просто названный Cobra. Yosu-ko и Naoki были единственными участниками, вернувшимися из предыдущего состава. Yosu-ko был басистом, а также вокалистом, и к ним присоединился барабанщик Yoshiro. Этот альбом представлял собой отход в звучании группы по сравнению с их работой 1980-х/начала 1990-х годов, с более тихими гитарами, меньшим акцентом на подпевающие хоры и более общим ощущением альтернативного рока.
Другой альбом с тем же составом, OK Ride On, был выпущен позже в том же году на EMI Records и ознаменовал собой нечто вроде возвращения к истокам для группы. После альбома Voice Naoki покинул Cobra, чтобы стать гитаристом в панк-группе Samurai Attack. В итоге Yosu-ko остался один, он нанял барабанщика Keigo (ранее The Stalin и The Star Club) и несколько сменяющих друг друга музыкантов для записи следующего альбома On The Street, который состоял в основном из перезаписанных версий старых песен  и кавера на классическую песню Clash «White Riot». Далее в 2003 Cobra записали свой следующий альбом Reality Check. Но в 2005 году участники снова растворились.
Тем не менее, Yosu-kо возродил группу в 2007 году с Yuichi на басу, Ryu на барабанах и Lina на гитаре, и выпустил Hello! В 2010 году. Ryu ушел в 2010 году, а на смену ему в следующем году пришел Ki-yan.
В 2012 году вышел их последний на данный момент альбом Tokyo boicott и затишье уже длится более 7 лет…
Cobra is a Japanese Oi! / punk band from Osaka. They were one of the first bands in Japan to include Oi!- sound in your work. Their music was influenced by British bands such as early Cockney Rejects and Business.
The band was first formed in 1982 by two friends who first met in a music club at school: Yosu-ko (on vocals and bass guitar) and Naoki (on guitar), as well as a mutual friend known as Mi-chan on drums. Their first recording was the EP Break Out, released by independent label AA Records in 1984.
In the same year, Naoki left the band.Cobra released several singles and EP's on AA Records, some of which were later collected on a CD called Indie Omnibus '82 -' 86. The band's debut album, Stand the Pressure, was released in 1985 and was also released on AA Records.
Then, in 1989, Yosu-ko accidentally met Naoki and bassist ROP, who were members of the punk band Laughin' Nose at the time, but were thinking of leaving. And they joined Cobra. They were signed by a major record label, Pony Canyon, and released two full-length albums (Oi Oi Oi and Captain Nippon, both in 1990). However, they split up in December 1991 just a year later.
Cobra reformed in 1999 and released a new album, simply named Cobra. Yosu-ko and Naoki were the only members to return from the previous line-up. Yosu-ko was the bassist as well as the vocalist, and they were joined by drummer Yoshiro. This album represented a departure in the band's sound compared to their work of the 1980s/early 1990s, with quieter guitars, less emphasis on singing choruses, and a more General sense of alternative rock.Another album with the same line-up, OK Ride On, was released later that year on EMI Records and marked something of a return to basics for the band.
After the Voice album, Naoki left Cobra to become a guitarist in the punk band Samurai Attack. As a result, Yosu-ko was left alone and hired drummer Keigo (formerly the Stalinist and the Star Club) and several rotating musicians to record the next album On The Street, which consisted mainly of re-recorded versions of old songs and a cover of the classic Clash song «White Riot».
Later in 2003, Cobra recorded their next album, Reality Check. But in 2005, the participants dissolved again.However, Yosu-Ko revived the band in 2007 with Yuichi on bass, Ryu on drums, and Lina on guitar, and released Hello! In 2010. Ryu left in 2010, and was replaced the following year by Ki-yan.
In 2012, their last album to date, Tokyo boicott, was released and the lull has been going on for more than 7 years…
Дискография / Discography Cobra
How to download album / Как скачать альбом -

Click/ЖМИ!
ВНИМАНИЕ! Отключите блокировщик рекламы!!!
ATTENTION! Disable Ad blocker!!!
Если баннер отсутствует, нажмите на "F5" или обновите страницу.
If no banner or it not work, click "F5" or restart page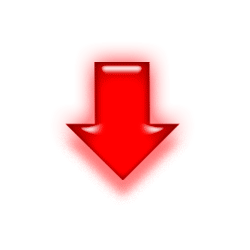 Date of public:
25 февраля 2020
Category of Music: About Group
[ Напишите комментарий, если ссылка не работает/Write a comment if the link doesn't work ]